Meet our friendly, dedicated, and energetic team of Jericho Dental Centre, we are committed to working with you and your family to create a positive dental experience every time you visit our practice. Each member of our team maintains the highest levels of accreditation and pursues ongoing education to stay abreast of the latest trends in the dental field. Read more to learn about our staff's experience.
We welcome you with warm smiles to our dental office!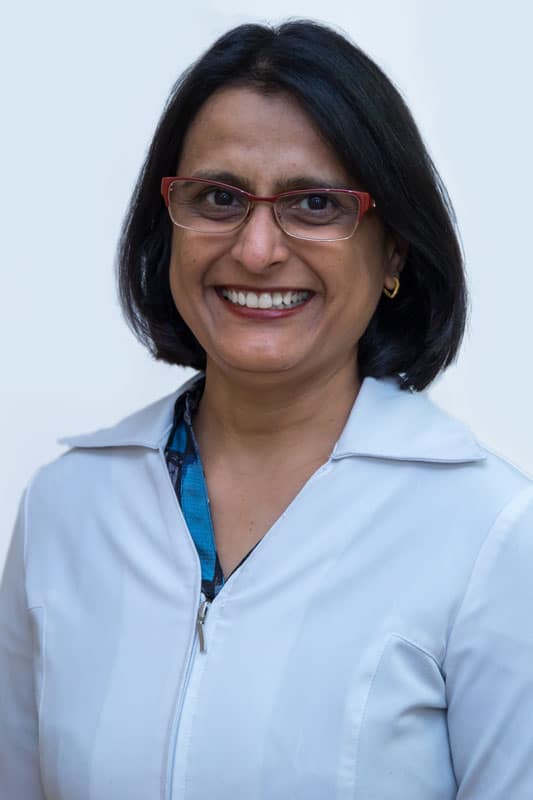 Dr. Shah obtained her first dental degree in India in 1990 prior to moving to Canada, where she gained further education from the University of British Columbia, School of Dentistry in 2003. Dr. Shah is a 25-year dental veteran and always abides by her philosophy of "Gentle Dental". 
Read More
Dr. Shah strongly believes in the importance of preventative oral health care and is constantly educating her patients on implementing a healthy dental routine. Dr. Shah will guide you in making an informed decision that is best for your overall health. She is an active member of the Westcoast FOCUS study club, where they study a comprehensive and multidisciplinary approach to dentistry and aesthetic dentistry. She always makes sure to keep her patients' best interests in mind by investing her time and staying up-to-date with the latest techniques that dentistry has to offer. Dr. Shah focuses on constantly growing her knowledge and skills in all aspects of dentistry, including Restorative and Aesthetic Dentistry, Implant Restorations, and Endodontics in order to provide you with the most up to date techniques.
In her free time, she loves being with her family and enjoying the beauty of nature while going on long walks and hikes. She maintains a healthy lifestyle by incorporating Yoga & Meditation throughout her day and is also trained in classical vocal Indian music.
Pauline


CDA/Treatment Coordinator
Pauline graduated from Vancouver Community College in 2013 as a Certified Dental Assistant. She enjoys working with others and helping them achieve their best smile.
Read More
Pauline has been with Jericho Dental Centre since April 2014. Her career at Jericho started by assisting Dr. Shah with dental procedures, but over
the years her interest expanded and Pauline took on the role of treatment coordinator. You will mostly see Pauline at the front desk greeting you with a smile, helping you understand your treatment plan, and working with you to accommodate your busy schedule with booking your future appointments. On busy occasions, you might catch Pauline helping out in the back, either assisting Dr. Shah or lending a hand to Ritchell, so she doesn't pull her teeth out!!
When she's not at work, Pauline likes spending time with her fiancé, family, and friends. She also enjoys activities such as knitting, staying active, and going on adventures with her dog Molly. Pauline's hidden talent is that she makes amazing chocolate covered strawberries.