Dr. Snehal Shah – your Langley dentist – offers cosmetic bonding to improve the appearance of your teeth.
At Jericho Dental Centre, we believe all people deserve a beautiful smile; one that they feel comfortable and happy with and more importantly, feel confident to show to the world. Composite Bonding is a cosmetic dental procedure, which serves to improve the size, shape, color, and alignment of yours. It's a non-invasive, affordable way to achieve your more beautiful smile!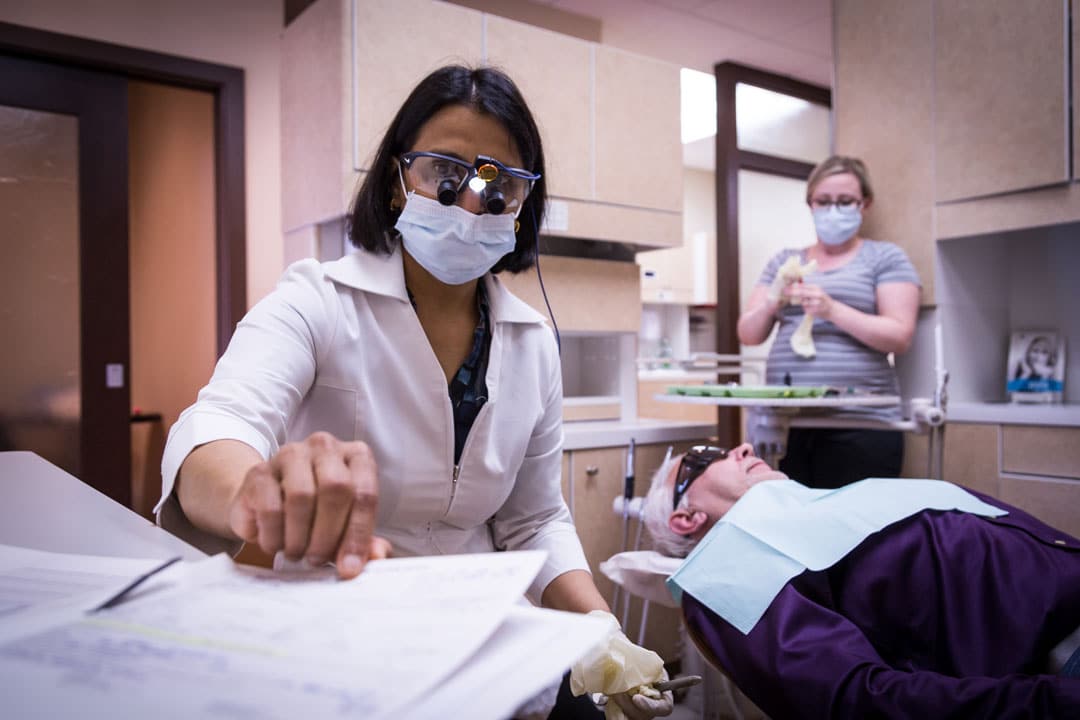 What Is Cosmetic Bonding?
Cosmetic bonding, also called direct or teeth bonding, is a cosmetic and restorative treatment used to improve the appearance and/or function of the teeth that show when you smile. A tooth-colored composite resin is applied and then artfully sculpted directly onto the affected tooth or teeth. It is the same biocompatible, natural-looking material we use in white fillings. Cosmetic bonding can be used to fix the following dental problems:
Chipped teeth,
Decayed teeth,
Uneven teeth,
Broken teeth,
Slight gaps between the teeth.
The Cosmetic Bonding Procedure
Cosmetic bonding is usually completed in a single dental visit at Jericho Dental Centre. First, if any decay is present, your dentist will remove it and thoroughly clean and dry the tooth. An etching solution roughens the surface of the tooth to encourage bonding between enamel and resin, and the composite resin is then applied directly to the tooth. Using a blend of artistry and scientific expertise, Dr. Shah shapes the resin into the most pleasing appearance using special tools. Once we are satisfied with the new look of the tooth, the composite resin is hardened in a matter of minutes under a special light. You'll step out of our office with a brand new, straight, and beautiful smile.
If you suffer from a chipped or cracked tooth, call us at 604.539.0211 or use the online form below to book an appointment.