Our children's dentistry – Jericho Dental Centre turns dental visits into a fun learning experience for children!
Our dedicated and friendly dental team loves working with children. We aim at making our dental office a place that children want to come back to. We ensure that your child's experience is filled with trust, security, and excitement, leaving them feeling comfortable, happy, and open to learning about their teeth and oral health.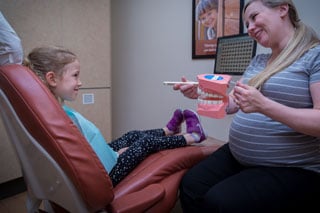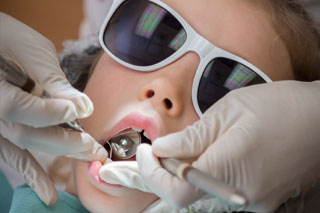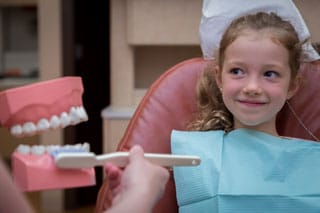 Children's Dentistry is important to ensuring healthy and dazzling white smiles. According to the Canadian Dental Association, your child's first dental visit should be by the age of one, or within the first six months from the eruption of the first tooth. While most parents are unaware of its importance, early care in children's teeth and oral health is essential. Education, prevention, and good hygiene are among the reasons why we like to see your children at an early age. The first appointment we treat as a fun introduction to dentistry. We will check for decay, review brushing techniques, clean and polish their teeth, and provide a fluoride treatment. We also use the first exam to educate parents about their child's oral health and discuss with them the importance of a healthy diet and how different foods and drinks can affect their child's teeth.
At Jericho Dental Centre, we're passionate about children's dentistry and helping your child have a dazzling smile!


If your child's teeth started to erupt, or if you're looking to book your child's next appointment, call us at 604.539.0211 or use the online form below to request an appointment!