Get a FREE Electric Toothbrush with Adult Dental Exams, X-rays and Cleanings!
New patients at Jericho Dental Centre get a FREE electric toothbrush with any adult dental exam, X-ray, and cleaning!
Welcome to Jericho Dental Centre – Your Langley Dentist Office
– Gentle Dentistry with Over 25 Years of Experience –
An outstanding, family oriented dental office, conveniently located in the heart of Langley, BC. New patients and referrals are welcomed at our modern and cozy dental office. We are committed to providing informed quality family dental care. We proudly provide optimal dental health for all our new, as well as our recurrent and loyal patients. Therefore, our practice is patient-focused and compassionate team-oriented. In addition, our treatment times and approaches are customized per patient's individual needs. As a team, we enjoy taking the time to answer all your questions. This, regarding treatment or payment options to ensure your satisfaction. We enjoy working with children to make their dental experience a good one.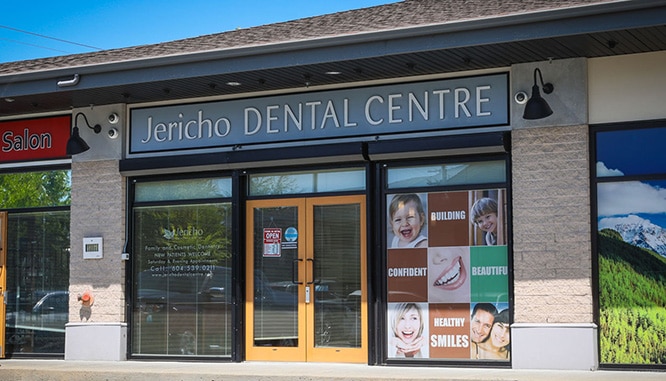 Our New Office Hours:
Monday: Closed

Tuesday: 8:00 am – 5:00 pm

Wednesday: 11:00 am – 8:00 pm

Thursday: 9:00 am – 7:00 pm

Friday: 8:00 am – 5:00 pm

Saturday: 7:00 am – 4:00 pm

Sunday: Closed
Visit us safely at our Dental Office!
We remain open for ALL dental services during the current pandemic in accordance with the Ministry of Health. We continue to be vigilant with our enhanced infection control procedures to keep everyone safe. Screening procedures are in place with strict disinfection procedures in between visits.
Call us to make an appointment today : (604) 539-0211
Email: info@jerichodentalcentre.com
Welcome to Jericho Dental Centre – Your Langley Dentist Office
– Gental Dentistry with Over 25 Years of Experience –
Request An Appointment Today!
How Can We Help You Today?
How Can We Help You Today?
Book An Appointment For Your Next Dental Visit Today!
A Fully Dedicated And Experienced Langley Dental Team Of Specialists!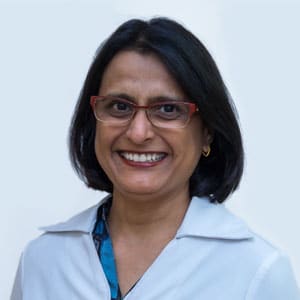 Dr. Snehal Shah
With over 25 years of experience as a dentist, Dr. Shah strongly believes in preventative health care. In fact, she constantly educating her patients. So they are able to make informed decisions that are right for their overall health.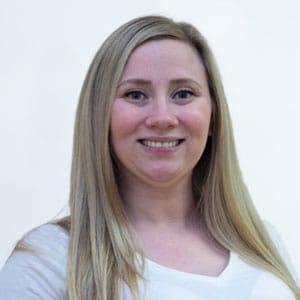 Pauline
Pauline graduated from "Vancouver Community College" in 2013 as a Certified Dental Assistant. She enjoys working with others and helping them achieve their best smile.
What Our Patients Say About Us
A patient at Jericho for over 10 years
Over 10 years of trust
Excellent as always. Been a patient at Jericho for over 10 years. Friendly staff. Dr. Shah is the first dentist that's made me comfortable for all my dentistry needs. I was always quite anxious having to go to the dentist.
– Marlon
An emergency well treated
An emergency well treated
I happened to stumble across JerichAn emergency well treatedo Dental on a Saturday when I had an emergency that required immediate attention. Since I am very nervous/scared about going to the dentist I was extremely hesitant to try a new place. However, the entire team was exceptional and Dr. Shah even called me the next day to check in. Since then Jericho has been my permanent dentist and my teeth have never been so healthy. They always remember the small things (not so small to me) that make my visit easier and the staff are always warm and welcoming.
– Julie
A trustful family dentist
A trustful family dentist
I have had such good experience with Dr. Shah and her staff that I have referred my whole family to her. Dr. Shah pays meticulous attention to detail and she never makes me feel that she is in a rush. She provides a thorough and detailed treatment plan, and she does not stubbornly try to do procedures that she does not have equipment for (e.g. complex root canals). She is willing to provide referral if needed. I find that she is always courteous and cheerful while being flexible and considerate. She has made an effort to get to know me and my family. I highly recommended Dr. Shah and her team at Jericho Dental.
– Ron
A friendly staff
A friendly staff
I have been a patient of Dr. Shah since 2007 and I think Dr. Shah is an excellent dentist. She is very gentle and does great work. Her staff is friendly and helpful. I highly recommend Jericho Dental Centre.
– Jill
A caring dentist
A caring dentist
My family and I for 10 years have went to this clinic. The team at the clinic are very good, they care so much about patient. Dr. Shah she is a very excellent doctor. She does very good work with the patient and she follows up after she's done her job. Thank you for Jericho Dental.
– Lama
After treatment assistance
After treatment assistance
Dr. Shah and her staff are wonderful. They really care about their patients. We have been going to Dr. Shah since June 2009.  If you have work other than a cleaning, she phones to make sure you are okay. We have never had a dentist do that before. She even came in on a Sunday when I lost my bridge
– Susan
A caring dentist for children
A caring dentist for children
My husband and I have been patients of Dr. Shah since she opened her Langley office. I have two kids that went to a pediatric dentist when they were young and recently switched to Dr. Shah. My daughter is very nervous and anxious with any type of dental treatment. Firstly, Dr. Shah took her time to explain what was going to be done and what to expect. So, my daughter came out of the appointment and said that Dr. Shah was very gentle and it was a great experience. I have been in the dental industry myself for over 20 years and recommend Dr. Shah. I recommend her wonderful team to my family and friends without hesitation. 
– Jennifer
"The Greatest Compliments We Can Receive Is You Referring Your Family and Friends to Us"